Maun Motors - Built-in Racking and Shelving
Built-in Racking and Shelving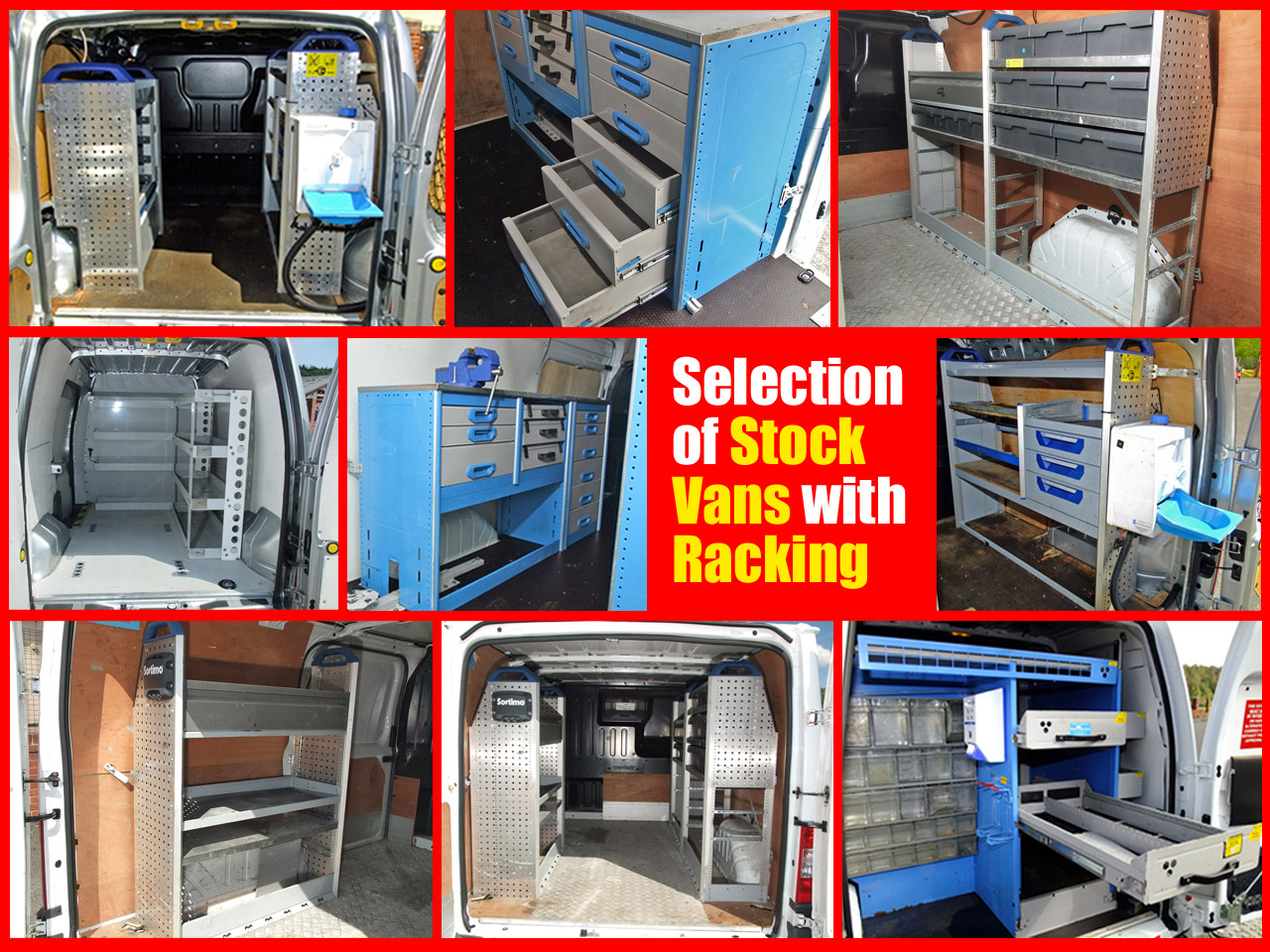 Disappearing Tools?
Have you ever experienced the phenomenon of the 'disappearing screwdriver?'
Fed-up with searching for 'missing' tools that were to hand only five minutes ago - or even cut/ injured yourself rummaging through a heap of tools in the corner of your van? Do you get frustrated when you can't find that particularly essential tool? Then this is for you!
If you are a smart tradesman who likes to be organized and doesn't like wasting time searching the cargo area of your van for the right piece of kit - a Fitted Racking System could be the answer!
Racking and shelving systems organise your van (and mind?); increase efficiency and safety - make it easier to secure loads - and ensures tools and equipment have their own allocated places and are quickly found. Another (and often overlooked) benefit - is that tools don't rattle around and are subjected to less wear and tear - meaning they could last longer.
Embracing the idea of 'organised storage' - racking systems minimise the amount of equipment you need to carry/store, reducing vehicle weight and saving fuel. Racking also helps to protect your van against internal denting and bodywork damage from unsecured loads, keeping the van in good condition and giving a better residual value.
Not only will it impress your customers - but professional van racking will give you, your van (and your company) the professional image you work so hard for. You may even find that you won't need such a big van, saving you even more money!
---
Light Weight, Easy to Install and Remove
Today's modern systems meets all EU Safety Regulations and are quickly and easily installed to existing fixing points in your van - with no drilling required - and are designed to be fitted using basic tools such as Allen Keys, spanners and a socket set.
Lightweight construction: The rule of thumb says that every 100 kg less weight reduces fuel consumption by 0.3 to 0.5 litres - which means less CO2 emissions.
Every kilo of unnecessary cargo uses extra fuel and every trip taken twice costs time (and patience)!
---
Safety
Protecting you (and your passengers), is an absolute necessity. Maybe it's time to take a closer look at the inside of your van.
Severe braking may be all that's needed for your cargo (or tools) to fly around unrestricted inside your van. In this situation, a hammer/ wrench or power drill is guaranteed to weigh a whole lot more than one safely stored in a rack or drawer.
Safety is a very important aspect of every van driver's routine - as the number of accidents relating to commercial vehicles has increased dramatically over the last 5 years, with many accidents are caused by unsecured cargos.
Loose cargo rolling around in your van can be extremely dangerous - click here for further details regarding 'How to Transport Goods Safely' .
Official testing has confirmed the extra safety offered by professional racking/shelving equipment and shows a decreased injury rate with safely stored materials and tools.
---
Further reading:
http://sales.maunmotors.co.uk/news/keep-your-van-and-tools-safe/
http://sales.maunmotors.co.uk/news/transport-goods-safely/