Keep your Van and Tools Safe
Vehicle crime accounts for more than a quarter of all recorded crime in the UK and costs the taxpayer more than £3billion a year.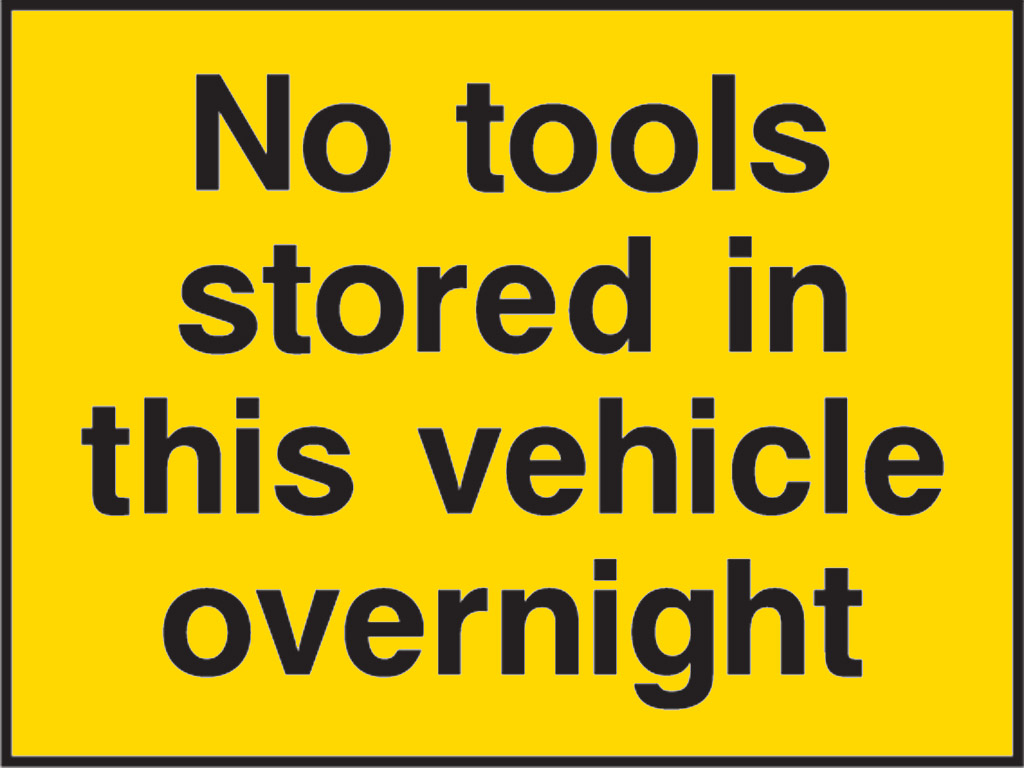 A golden rule is: 'Don't store equipment in your van!'
A vehicle full of tools, stock or delivery items is an easy target for the opportunist thief. Don't leave anything in your van - if it's not there, it can't be stolen!
If all your tools are stolen, you could be out of business until replacements can be obtained. Can you afford the inconvenience and downtime?
It may not be possible to remove everything from your vehicle, but there's a few simple things to maximise van security:
1. Keep it locked! Makes sure all the doors are locked every time the vehicle is left unattended. If you use a remote locking system, walk around the vehicle to check every door is secure, some vans have six doors and it takes just one to be left ajar for thieves to gain entry.
2. A professional alarm is a good idea - a 'Thatcham' approved alarm is recommended by most insurers and may even contribute to lower insurance costs.
3. Deadlocks and security grilles are obvious visual deterrents, easy to fit and they work well. Ask us about fitting additional security devices when you buy a used van.
4. Keep any equipment out of sight - that includes your mobile phone, don't leave it on the dashboard with the van door unlocked! 
5. If your vehicle is parked on your drive at night - motion-detection security lights are well worth considering to combat theft. Nearly half of all incidents where items are stolen from vehicles, happen when they are parked overnight, close to the owner's home.
'The van had £10,000 worth of stock and equipment in it and, because the keys were left in the ignition, insurance won't pay out'. I also had to redo all the deliveries and apologise to a lot of my clients'. - Business M.D. who had his van stolen.
Security Mark your equipment
Security mark all your tools - use a simple engraving tool, a UV pen or for a 'high-tec' solution check out ' Smartwater ' website.
Just a postcode engraved onto a tool handle will make it more difficult for thieves to sell-on and will help identify your tools if they are recovered by the police.
Photograph your valuable tools and make a list of their serial numbers - it may help identify your items if they are stolen and recovered.
Sat Navs
If it's portable, take the Sat Nav with you together with the support cradle and suction pads. Don't forget to wipe off any marks left by the suction pads as thieves will look out for these - and don't leave your equipment in the glove box - it's the first place thieves check first!

Number Plates
Registration plates are often stolen to be used in other crimes, such as theft of fuel from forecourts (bilking), avoidance of congestion charges / parking fines, vehicle cloning and even burglary.
If registration plate thefts are not reported, you may receive a summons for unpaid parking or a speeding ticket or you may even be questioned by police in connection with more serious crimes.
Reduce the likelihood of your number plates being stolen by:
Parking your vehicle in a garage at night or park in such a way as to prevent access to either the front or rear number plates. (Your vehicle is 40 times less likely to be broken into if it is in a locked garage).
Park in a safe public car park which has CCTV. If parking on a public road, choose a well-lit area.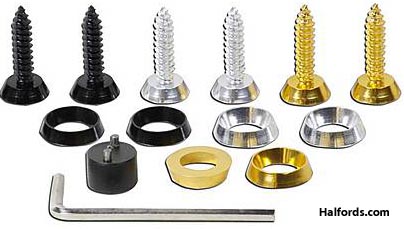 Use theft-resistant number plates, which are designed to break apart if they are forcibly removed from a vehicle or fit security screws; simple anti-theft devices which can be easily fitted with a screwdriver in place of existing screws, but cannot be removed using standard tools.