Is the Ford Transit Van the most stolen vehicle?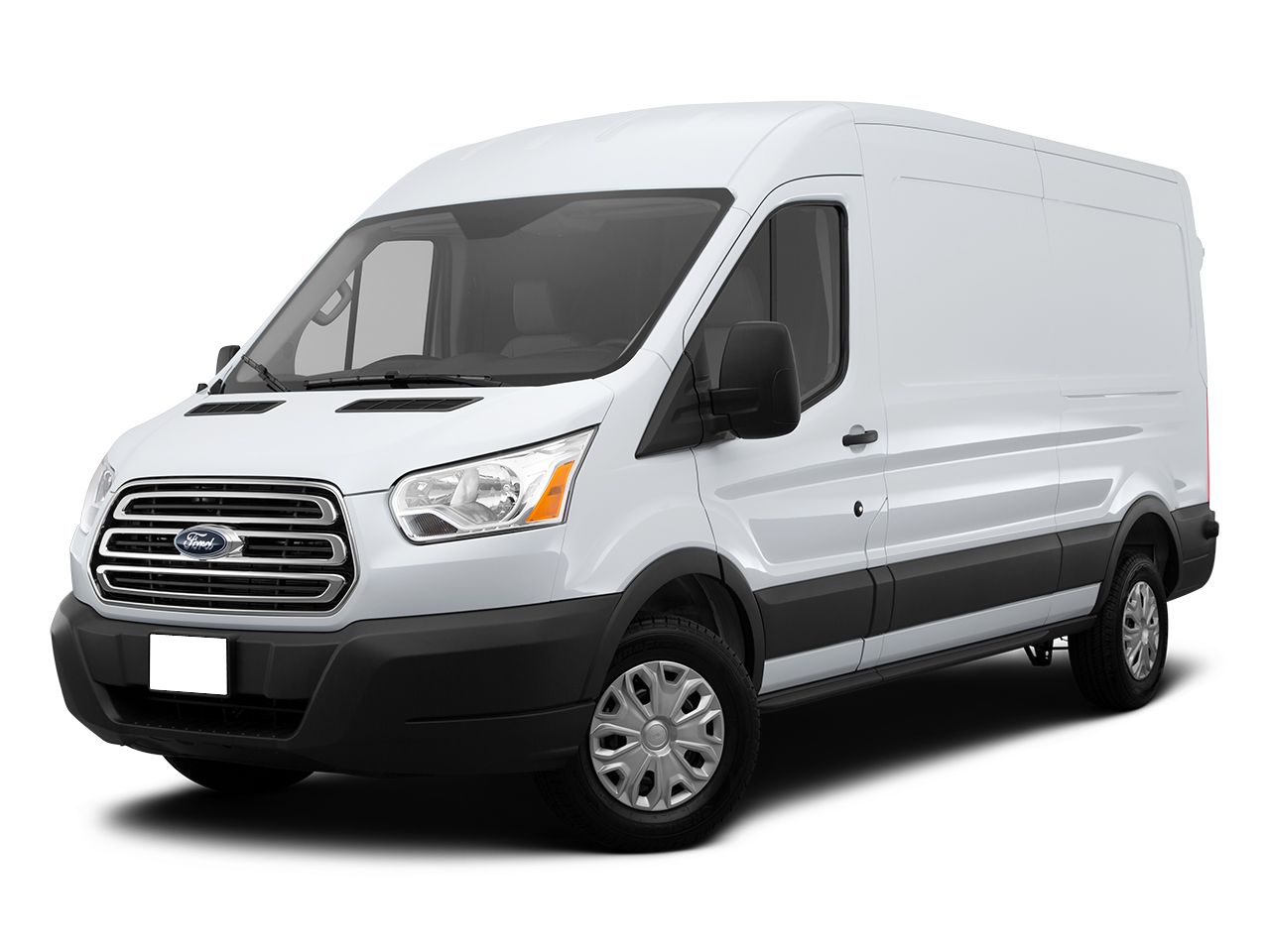 Is the Ford Transit Van the most STOLEN vehicle in the UK?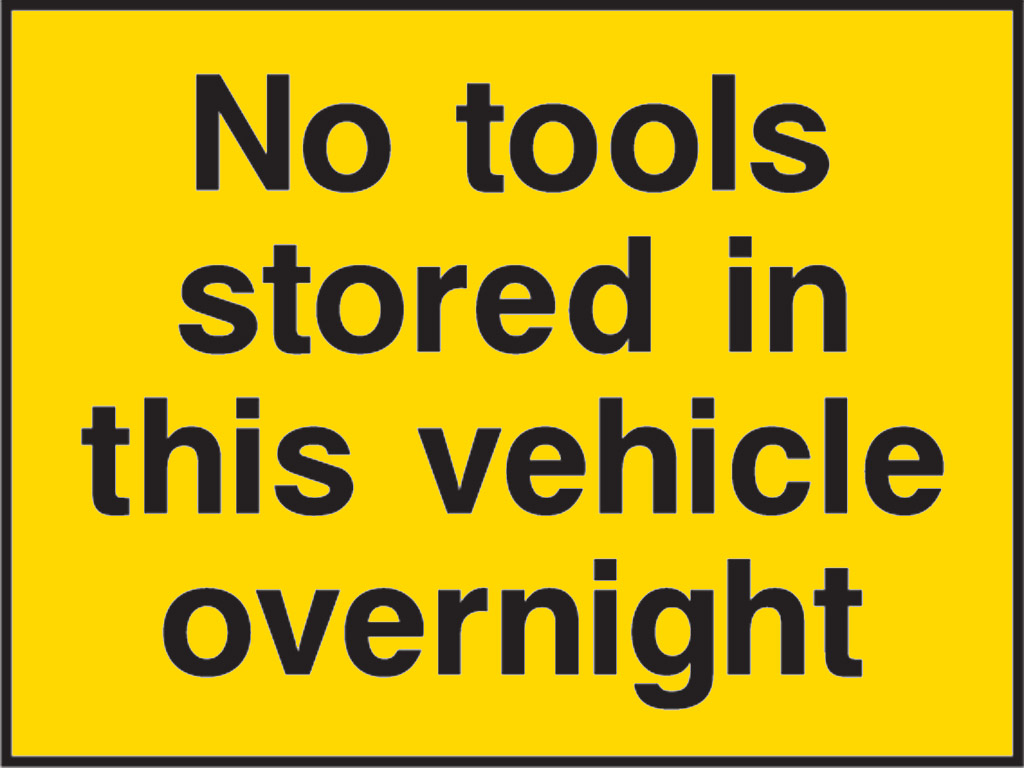 Everyone has seen the 'No tools left in this Van overnight' stickers that tradesman put on the back of their vans - hoping to deter any opportunist thieves from breaking in, but worse than having precious equipment stolen - is to have your van totally disappear!
That's really bad news for sole-traders and small businesses who rely on their vans for their livelihood - so is your van at risk?
Ford Transit owners are being warned their vehicles are potentially at 'increased risk' as stolen vehicle recovery (SVR) experts 'Tracker' reveal that Ford's best-seller is at the top of the 'most-stolen van' listings in the UK, closely followed by the Mercedes-Benz Sprinter. (They are also the most numerous on UK roads!).
While it's generally the older Transits that thieves are targeting with possibly poorer security systems making them more vulnerable, vans are often stolen without keys and broken down to their component parts to be sold on. Unfortunately, only one-third of stolen Transits are ever recovered and returned to their owners. (Figures show 11,000 recorded Ford vehicle thefts in 2015 - 50% being Transit Vans).
High Tech thefts
Increasing numbers of top-of-the-range vehicles are being stolen everyday by thieves who simply drive off after bypassing on-board security systems by cleverly hacking into the vehicles' built-in computer.
Gangs using 'keyless' techniques are estimated to have stolen more than 6,000 vehicles in London alone last year (almost half of all cars and vans stolen). Most of the vehicles are broken down within hours before being loaded onto containers and shipped overseas. Top-of-the-range BMWs; Range Rovers and Ford Fiestas along with Transit and Mercedes Sprinter vans make up 70% of all vehicles stolen in this way.
Minimise the risks
Keep your van's security a high priority... today's modern vans offer a great range of security features and high-tech keys, but over-looked items like glazed rear doors, (great for visibility), unfortunately means everyone can see what's in the back of your van. Retro-fitting mesh or blanking panels is an easy option to help improve security and drivers often forget that a bulkhead is a major way of protecting valuable cargo, which again, can be retro-fitted. Ask us about retrofit additional security options when you come to view a van.
Van security needn't be expensive, simple, affordable measures can also make a big difference... Steering-wheel locks, hand-brake locks, lockable fuel filler caps and locking wheel nuts are all relatively cheap ways to deter opportunistic thieves. Adding security markings to valuable equipment also greatly improves chances of it being recovered.
Invest in the latest security technology
Nowadays most vans come with an alarm and immobiliser fitted as standard - which can be upgraded to more advanced systems or even a vehicle-tracking device can be added. Electronic GPS trackers can vastly improve the chances of recovering your vehicle if it is stolen and have the potential to lower your insurance premiums when fitted to your van.
'Out-of-sight' doesn't 'mean out-of-mind'
Thefts of catalytic converters are on the increase as criminals target the precious metals inside the 'Cat'. Unfortunately, vans are easier to access than cars which makes them particularly vulnerable. Again, there are many anti-theft devices available which can be retro-fitted. Finally - try not to leave or store valuables inside your van - remember, mobile phones and sat-nav devices make very easy targets. It's also a good idea to keep a record of what's actually in your van - (just in case your van is targeted) to help with any resulting insurance claims.
---
Things you never knew about the Transit
The first Ford Transit was built at Langley, Berks, in an old Hawker Hurricane factory, on August 9, 1965.
The Transit replaced the 400E Thames Trader.
A new Transit is sold every three minutes.
Lined up end-to-end, 50 years of Transits would circle the globe.
Jeremy Clarkson drove a Transit 'hover van' up the River Avon on Top Gear.
Chitty Chitty Bang Bang was built on a Transit chassis.
Buy a new Transit - for £542. At the British launch in October 1965, the cheapest Transit - a short-wheelbase, petrol-engined van with a 610 kg payload - cost £542. The most expensive Transit listed at that time was a 15-seat Custom minibus, which cost £997, plus £159 purchase tax.
'Britain's Most Wanted Van' - London's Metropolitan Police cast aspersions on Transit's good name in 1972 by calling it "Britain's most wanted van." A Scotland Yard spokesman pointed out: "Ford Transits are used in 95 per cent of bank raids. With the performance of a car, and space for 1.75 tonnes of loot, the Transit is proving to be the perfect getaway vehicle..."