The Vantrepreneurs
From survey results gathered in 2006, a national insurance company identified a whole new group of business professionals - and gave them the name of 'Vantrepreneurs'.
This enlightening survey gave a new insight and dispelled many myths and misconceptions - as it proved van owner/drivers were more health conscious, well-educated and well-groomed - and utilising their vehicles more and more as mobile offices.
With over 500 UK owner/drivers questioned, all had aspirations above the old 'white van man' misconceptions - with nearly 25% holding a degree or other professional qualifications. The survey also showed 'Vantrepreneurs' had moved away from the 'Full English' eating habits, opting instead for more healthy breakfasts before starting the day, (although fried food still seems to be top of the menu at truck stops and pull-ins today!).
Ten years on
Fast-forward ten years and vans are evolving further - 'image' is everything - and professional Vantrepreneurs are no exception. Anyone driving on the motorways will have spotted the green-liveried Eddie Stobart vehicles or the imaginatively decorated 'Sky TV' vans, depicting (in photographic quality), Homer Simpson or scenes of wild animals as featured in their TV documentaries. Literally a mobile, eye-catching (and remembered) advertisement for their services!  (See: Branding your van)
21st century technology has also made vast inroads into Vantrepreneurs' lives. Owner/drivers are now demanding much more than a cost-effective method of transportation, but require a comfortable mobile office or even a communications focal-point!
Bluetooth communication technology, satellite navigation and on-board computers have all migrated to the modern van dashboard, making it easier to keep in touch with customers, office, family and friends.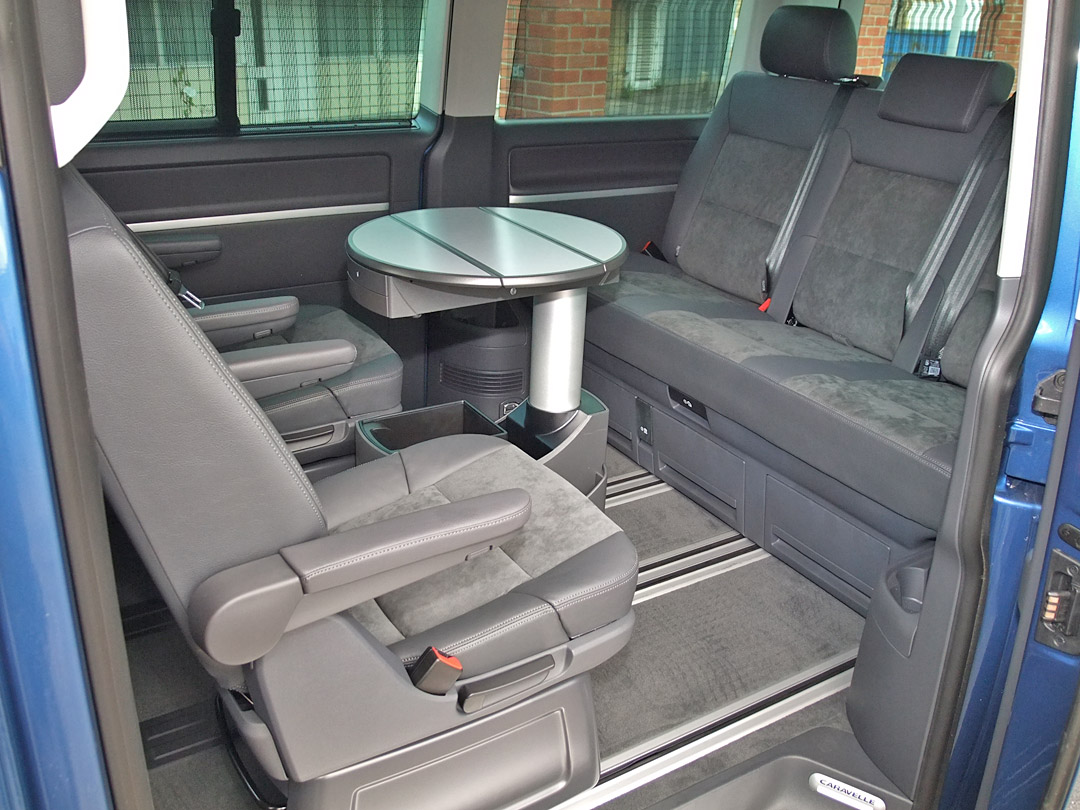 ' Today's technology is making driving a lot safer and more enjoyable too' - stated Andrew Kennedy,   manager at Maun Motors .
'Advanced auto braking systems, air bags and a myriad of electronic safety devices such as traction control or hill start assist, all make for a better and safer driving experience'.
'Add to the mix reversing cameras, front and rear parking sensors, heated windscreens and seats - the humble van has come a very long way indeed,'   he added.
'Some of our 'high end' vans are extremely luxurious, more a lifestyle statement - boasting full leather interiors, iPod connectivity, super-sound systems and even multi-flexible seating arrangements with in-built tables.
It certainly puts things into perspective, making the old 'white van man' image a thing of the distant past',   reflected Andrew.
'Our more Specialised Vans / WAV's can be fitted out to be very efficient mobile workshops - boasting fitted shelving/racking systems, benches, workstations, hot/cold plumbing and even customised electrical systems for power tools - literally 'get you there - fix anything' vehicles. Whatever is required - today's vans deliver the solutions',   he concluded.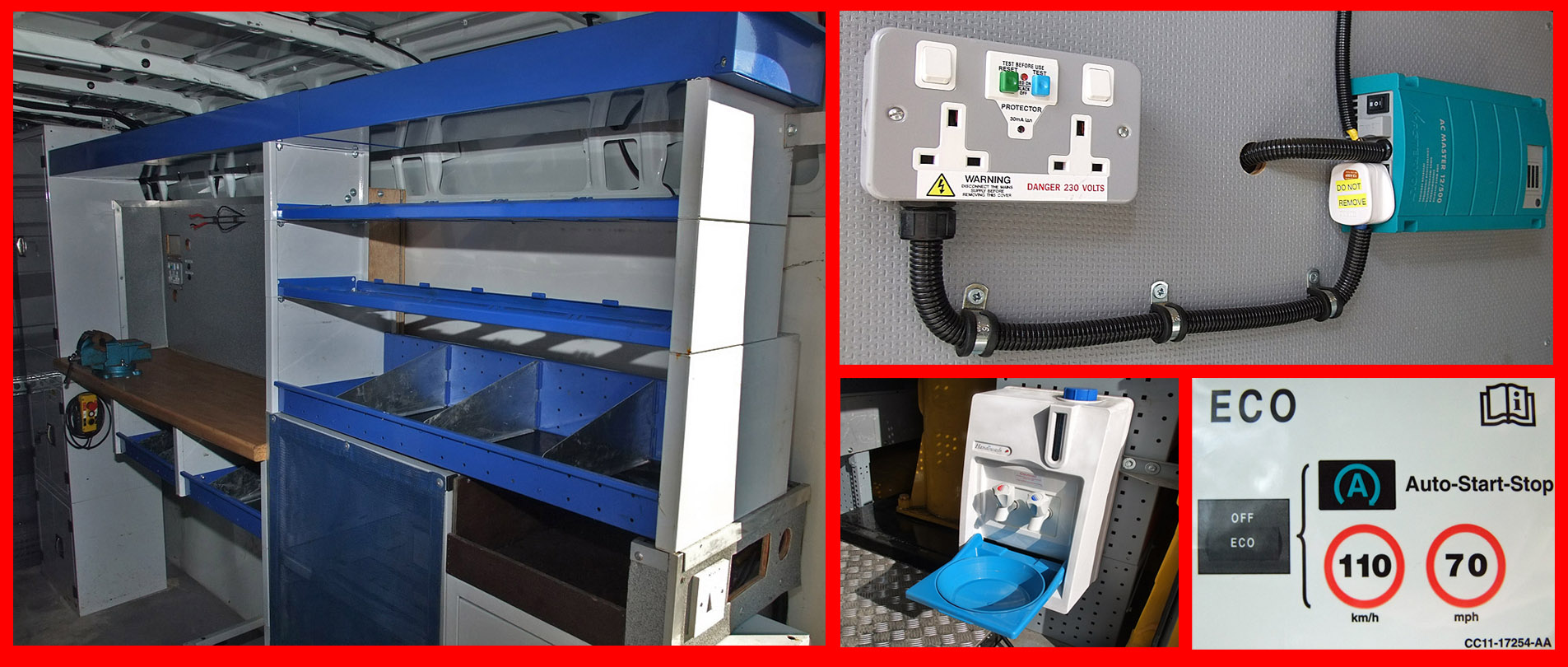 Driving a business
Over the last few years van acquisition has grown significantly, aided by accessible finance schemes and buoyed by an economy that encourages start-up businesses.
More and more Vantrepreneurs are setting up their own businesses, from the classic examples of the 'man with van' service: just you and a van (usually a Transit) delivering goods for people; to 'mobile catering': a local sandwich-round to a full-on catering van - big business if you can get the right spot!
A little more specialised, but considered today as essential - are the 'keep-you-going' services - perhaps fixing vehicles that have a puncture or a flat battery. Mobile valeting and windscreen/ bodywork repairs are also very popular - all saving time and inconvenience for today's busy driving population. A franchise may also be the way forward. There's lots of options out there for the right drivers...
Check the legalities
The attraction of working for yourself with a van-based business sounds an exciting step forward, but make sure that you stay on the right side of the Law. Check with local authorities to see if any special licences are required.
Make sure your vehicle insurance covers all eventualities that could occur during commercial use. Do you store anything in the vehicle overnight? Are the expensive items you transport fully covered?  (Keep your van and equipment safe)
Check very thoroughly with your insurance company, making sure to supply full details of your business and vehicle - including any modifications or signwriting.
The growing fleet of Vantrepreneurs
Next time you are on the road, take a moment to notice the vast number of vans out there - all making a difference - transporting goods; people or even more vehicles to keep industry and businesses moving. Maybe you are already on the road to being a successful Vantrepreneur?
E-mail   your 'Vantastic' story to us at Maun Motors and we'll share it on our web sites for all the world to see!