Spy Van Update
Manheim sets new world record for Ford Transit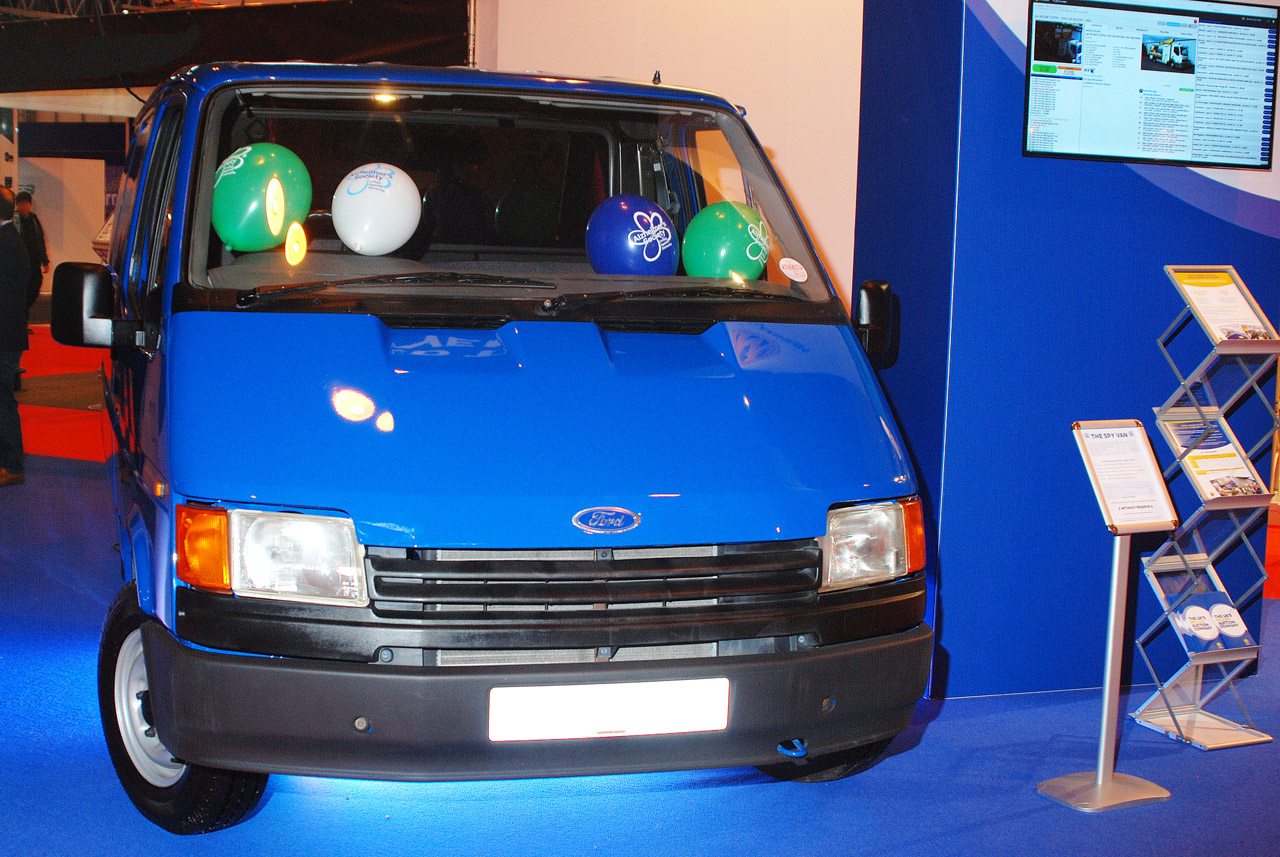 Manheim has sold a very special 1988 Ford Transit Mark 3 for what it understands to be a world record price for that model - £10,300 - at its dedicated van auction centre in Shepshed, Leicestershire; with the proceeds going straight to charity - Alzheimer's Society.
As we recently reported, the Transit was converted by a specialist company to operate as a covert surveillance vehicle. The registration records indicate that the van was registered at a number of locations that are related to Her Majesty's Revenue and Customs. However, observations from several specialists suggest that the vehicle may have been operated by the Security Services, as the vehicle specification more closely matches their requirements, including an encrypted Cougar radio system.
Manheim's Shepshed van auction centre on Monday 22 May, Matthew Davock, head of LCV at Manheim, opened the bidding at £5,000. The gavel went down at £10,300, following the winning bid from a loyal Manheim buyer, Mark Scott. Mark is a true enthusiast who has a personal collection of special vans.
Mark Scott said: "I really liked the approach to the restoration and I followed it on Facebook from the start. The posts from James about the deadly Alzheimer's disease and his father touched me deeply, and I set my heart on buying the Spy Van to support the fundraising effort, which I'm very happy I did, as I'm over the moon to be its new owner."
The sale of the 'Spy Van' was recorded by a member of the public who attended the auction at Manheim Shepshed. Less than 72 hours after posting the videos on Facebook, they had been viewed more than 500,000 times and attracted in excess of 5,000 shares and comments.
The vendor of the 'Spy Van' was James Davis, director of commercial vehicles at Manheim. He purchased the 48,000-mile van in 2014, with the aim of restoring the specialist Transit van as closely as possible to its original specification.
The work was carried out by C Walton Ltd in Bruntingthorpe, Leicestershire, and included fitting the van out with 30-year old surveillance equipment.
The 'Spy Van' has a Facebook page, under the same name, that tracked progress of the project throughout.
James Davis commented: "The Spy Van project has been an amazing journey. I decided to auction the van off in aid of the Alzheimer's Society, with the entire sale price being donated to the charity. Along with other donations, the total we've raised stands at nearly £13,000.  A huge thanks to everyone involved over the last couple of years, and of course to Mark as the winning bidder."