Steve's Dream Machine
'Dream Machine' given a big boot!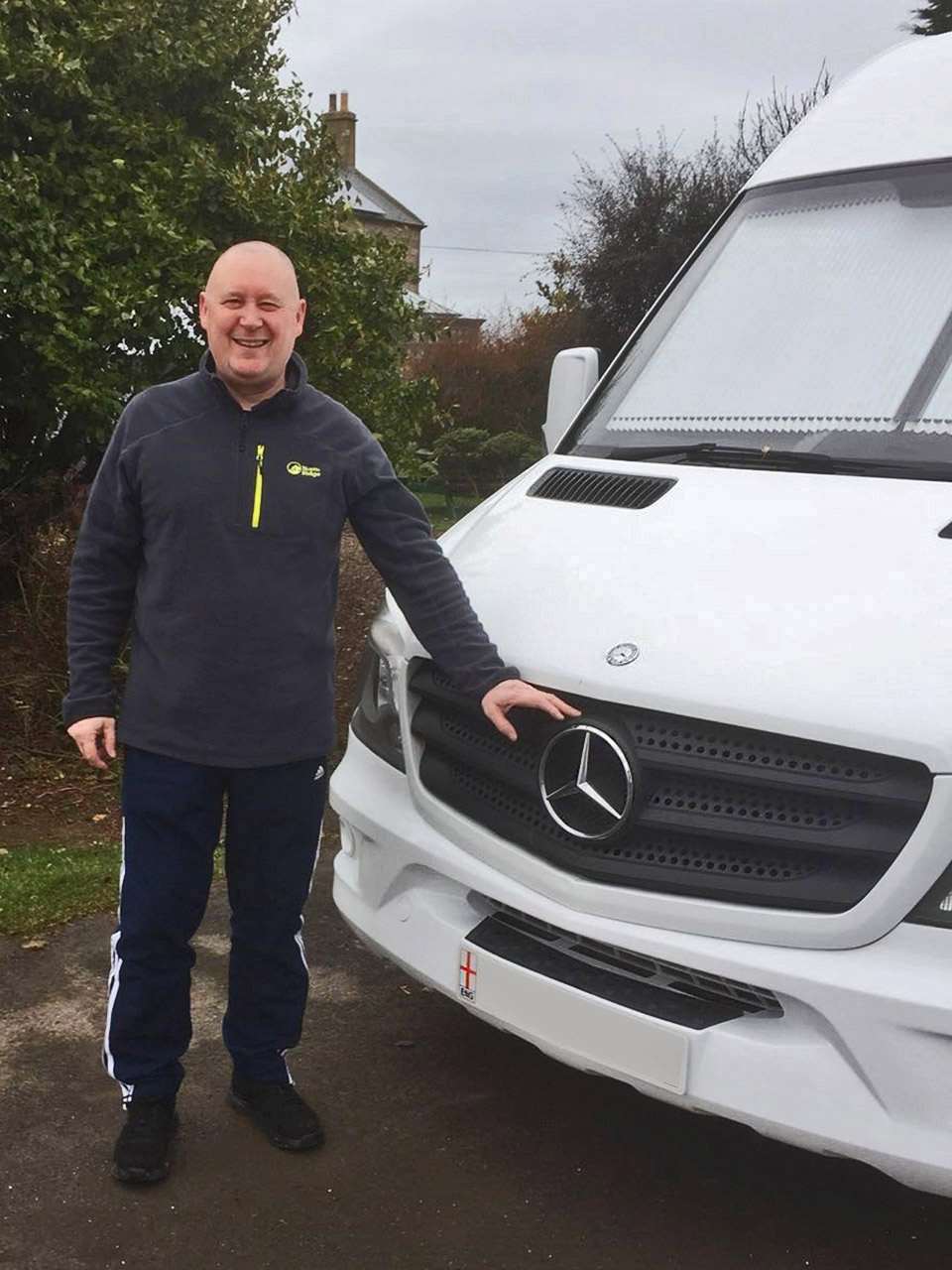 South Yorkshire motorcycling enthusiast Steve Vaughan (above) turned his dream of a personalised Custom Van into reality with the help of his wife Tina - whose design skills helped create this stunning motorhome - which had the strict criteria to incorporate a large rear cargo area - just to transport Steve's beloved motorcycles!
Steve couldn't find an 'off-the-shelf' motorhome - they just wouldn't accommodate his bikes, so he took the huge and complicated step of commissioning his very own bespoke van...
After a vast amount of research and many hours scrutinising the Web, Steve bought a competitively-priced Mercedes-Benz Sprinter from Maun Motors of Huthwaite.
Steve said the van 'was just perfect' for his project - with the renowned reliability of the Merc' engine clinching his final choice.
He also commented on the helpfulness of the sales staff, stating  'they made all the difference' in his final decision.

Step One:  He arranged for the van to be delivered to Motorcraft Conversions in Doncaster - to weave their incredible magic. 
Motorcraft Conversions is owned by ex-motorcycle racer Ian Parkin-Coates and is celebrating its 23rd year in business. Ian with his team of 15 specialist craftsmen oversees every project, ensuring all vehicles to the very highest quality.
'It's gotta be good - with Top Spec!'  As part of his envisaged 'retirement plan' (obviously very early - Ed.), Steve wanted a comfortable, high-quality luxury vehicle for his planned European touring holidays.
Starting from scratch:  The van was totally stripped back to its bare bones and the customisation began: Smart window blinds were installed to all windows, (including front windscreen). Interior fittings includes Flat Screen TV, table, sleeping accommodation, sofa, fridge, sink, full cooker/oven, granite worktops and bathroom with full toilet and shower facilities.
Steve's custom van  also boasts a large freshwater tank, combi-boiler and leisure battery and of course - the van is fully insulated to keep it snug and warm should the climate prove a little inclement!
Roof mounted solar panels compliments the exterior of the vehicle, which boasts a roll-out canopy, a connection for a gas barbeque and exterior lighting.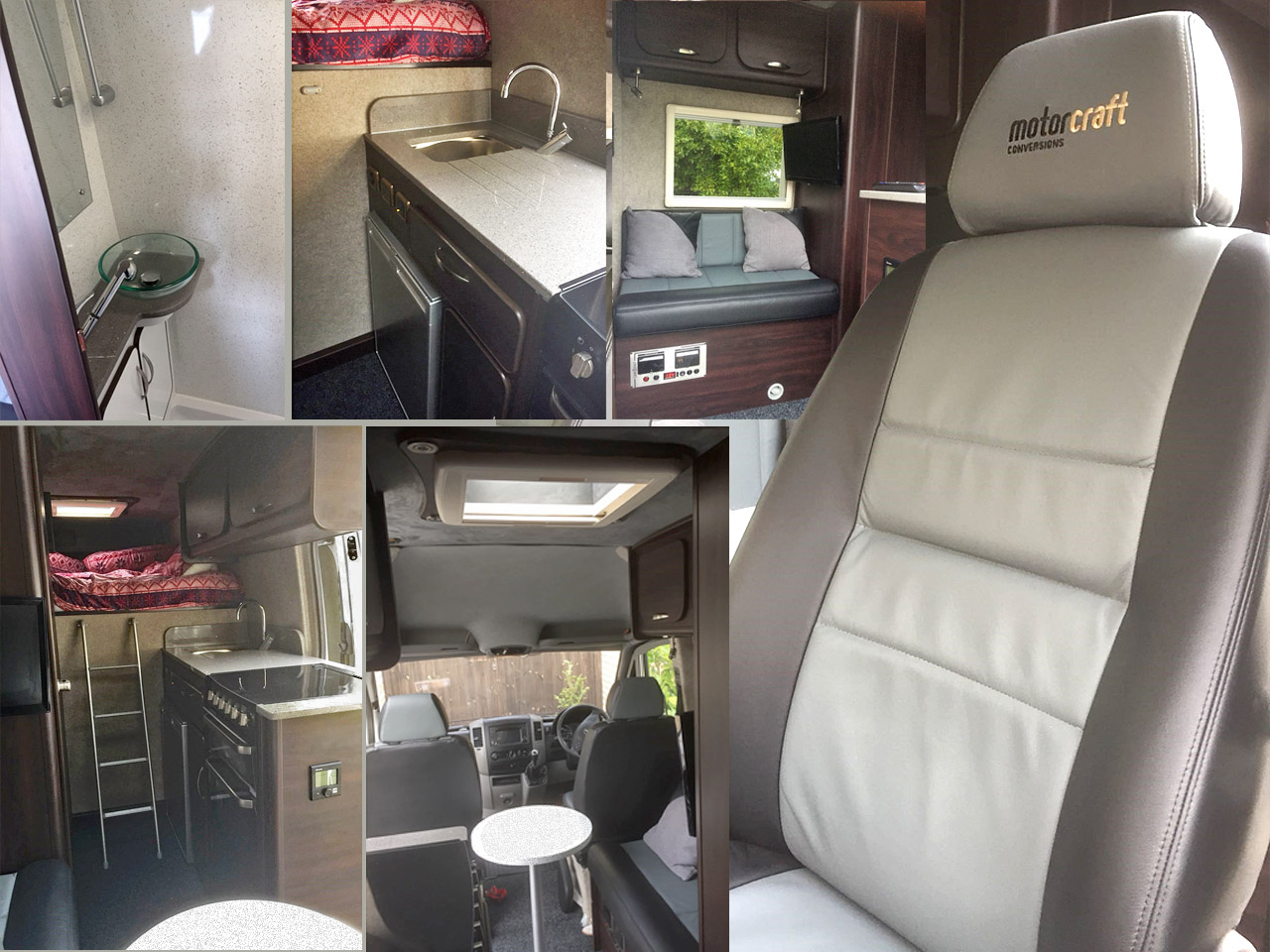 Tina says she 'loves the finished conversion - it's just what she imagined'.
The couple intends to travel across Europe in their dream machine - with intentions to visit Spain, Portugal and Tina's home country of Italy - and enjoy further touring of local villages onboard one of Steve's motorbikes.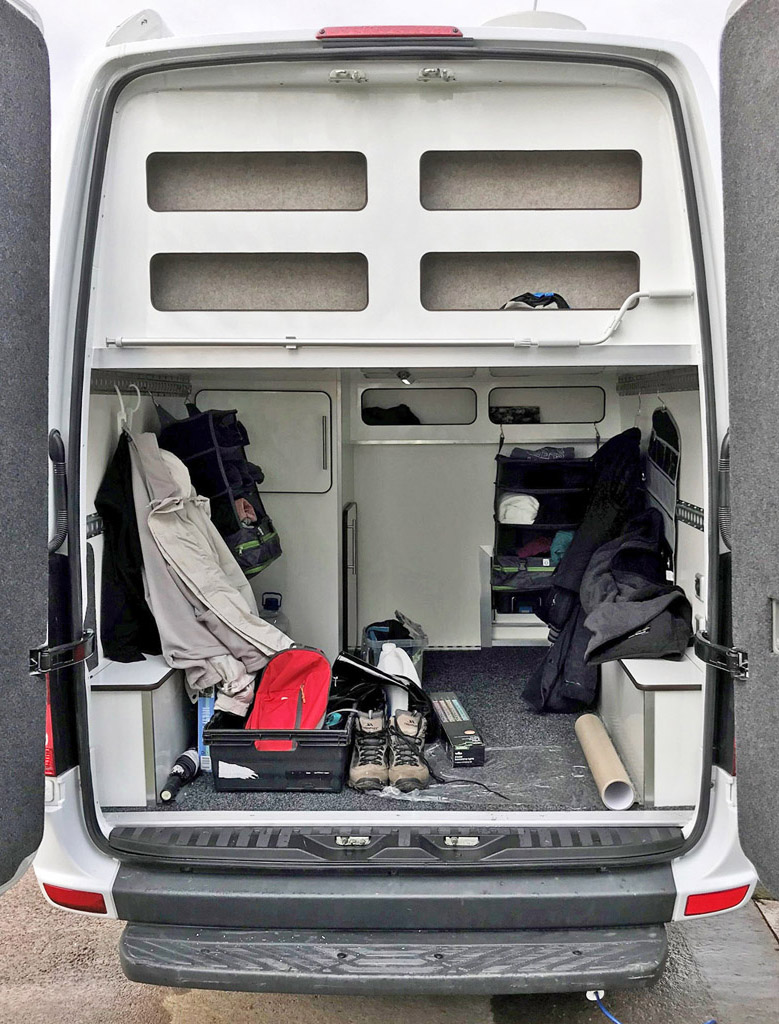 A large cargo area is mandatory for Steve - 'I need the room to transport my bikes!'
We send our best wishes to Steve and Tina and hope they enjoy touring in their Super Sprinter.

Sales Team at Maun Motors